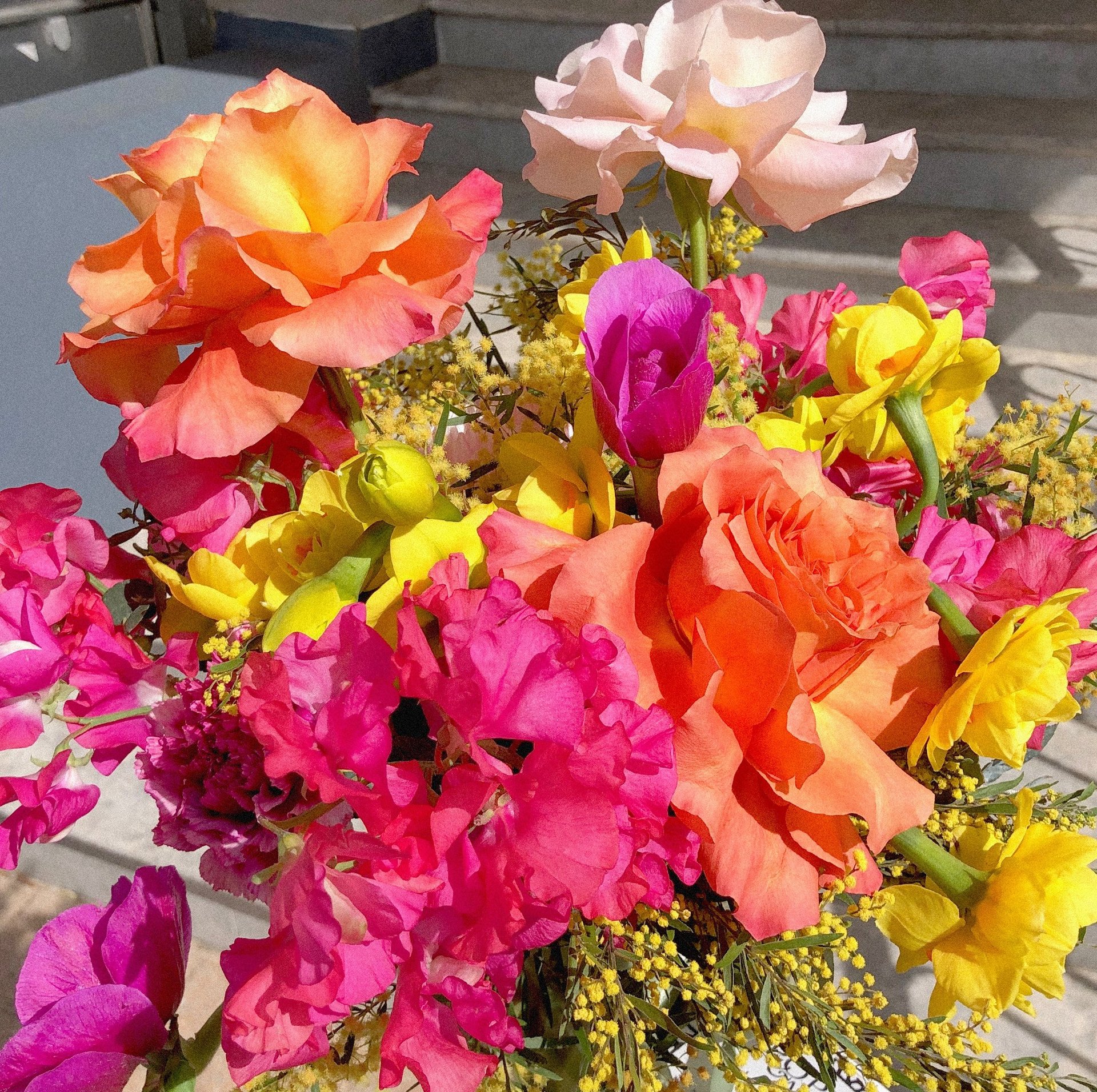 Bang Bang Flowers is a creative floral atelier created in Sydney and located in Provence. Shaped on a joint philosophy of creation and connection, we are dedicated to honouring the natural world through creating designs that work with flowers to elaborate contemporary creation that combines the ancient raw beauty of flowers with the fresh, new-world funkiness BBF's floral signatures.
At Bang Bang, florals don't come quietly (unless, of course - you want them to). Rather, think intergalactic coral formations. Shakespeare's fairies on a midsummer night. A dawn party at Versailles, circa 1741. Designed to constantly evolve, we are here to help you translate your dreamiest visions into floral formations - the wilder and woolier the better.
With our services in styling, floristry and set design we are ready to collaborate across the disparate spaces of editorial shoots, video clips, product staging, advertising, exhibition spaces and events… Whether you need something a lil' extraterrestrial to festoon a theatre on opening night, a bunch of cinematic blooms to make your unique products sing the best song they can, or an intergalactic bouquet for a lover, Bang Bang has you covered.
By making sure we are always good to ol' Mother Earth through being foam-free, avoiding plastic, and working with local growers, we make sustainable floral creation that aims to reconnect people to the earth through the ephemeral language of flower making.
Transcend with us.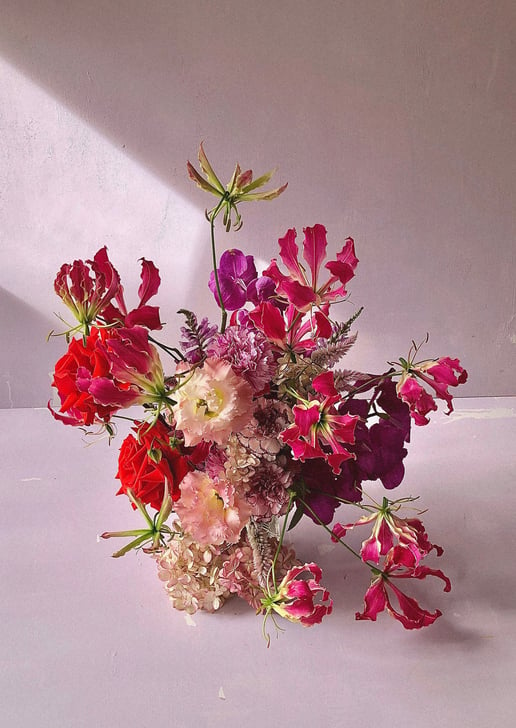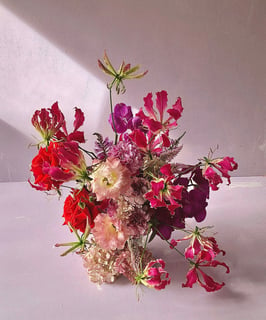 Briginally hailing from the blue shores of Marseille, Florine is a French designer, florist and creative director, whose distinctive ability to create otherworldly floral creations have seen her work on numerous advertising campaigns, editorial shoots and event spaces, with her flowers also appearing in a fair few Provence weddings and some event in Australia, New-Zealand, California, Mexico...
​Created in Sydney and now back in the South of France, Florine is the heart of Bang Bang Flowers, with her harnessing a unique combination of raw Marseille energy, Parisian dreaminess and Aussie freshness in her creation of transcendental floral arrangements that are designed to momentarily transport you out of reality.
With her natural exuberance, rebellious creative power, and a bewitching ability to make contemporary art out of seasonal blooms, Florine knows exactly how to bring unusual beauty into everything she touches - without ever hurting Mother Earth in the process.